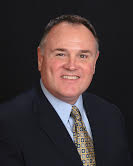 September 2015
Once the decision was made to take the plunge and go after that career in Real Estate I had always thought I'd enjoy... the next decision was where to take the course work to prep for passing the exams.
After talking to several local school options… I spoke with Sheila Hensley with Real Estate Success Center and I'm so glad I did! Sheila didn't come across as trying to sell me on her courses. Instead she grilled me on why do I want to be in Real Estate? What did I think doing that would be like? Was I prepared to network for business and build prospect lists? Work weekends and evenings? After we talked about that awhile... she further grilled me on how I learn to make sure online courses would be right for me.
This conversation told me unmistakably, I'm not talking to someone that just wants to sell me courses, but someone that is interested in me! Unlike other school contacts I spoke with, this person is interested in the best way to prepare me for the exams and beyond that... interested in my being successful as a licensed agent. Sheila quickly became my "go to" person, my confidant, my mentor, my friend.
My take away from my coursework with Real Estate Success Center, the PSI courses and passing the exams on the first try… good. Having Sheila Hensley in your corner… Priceless!